Editor's note: This is part one of a four part series on improving revenue cycle management in your medical practice.
Revenue Cycle Management is more than just billing claims to insurance companies. When a provider decides to open their own practice and accept insurance payments for the services they provide, there are several things they need to put in place first.
Accurate Patient Registration
Timely Inter/Intra Office Communications
Rule-Based Procedure Coding
Timely Payment Posting and Patient Billing
This article focuses on the first, accurate patient registration.
Patient registration
The front desk team in a doctor's office acts as a gatekeeper. Their responsibility is to collect the most accurate and updated information from the patient.
Create and follow a checklist for every patient to avoid billing delays and claim denials. Here's a quick download to get your started: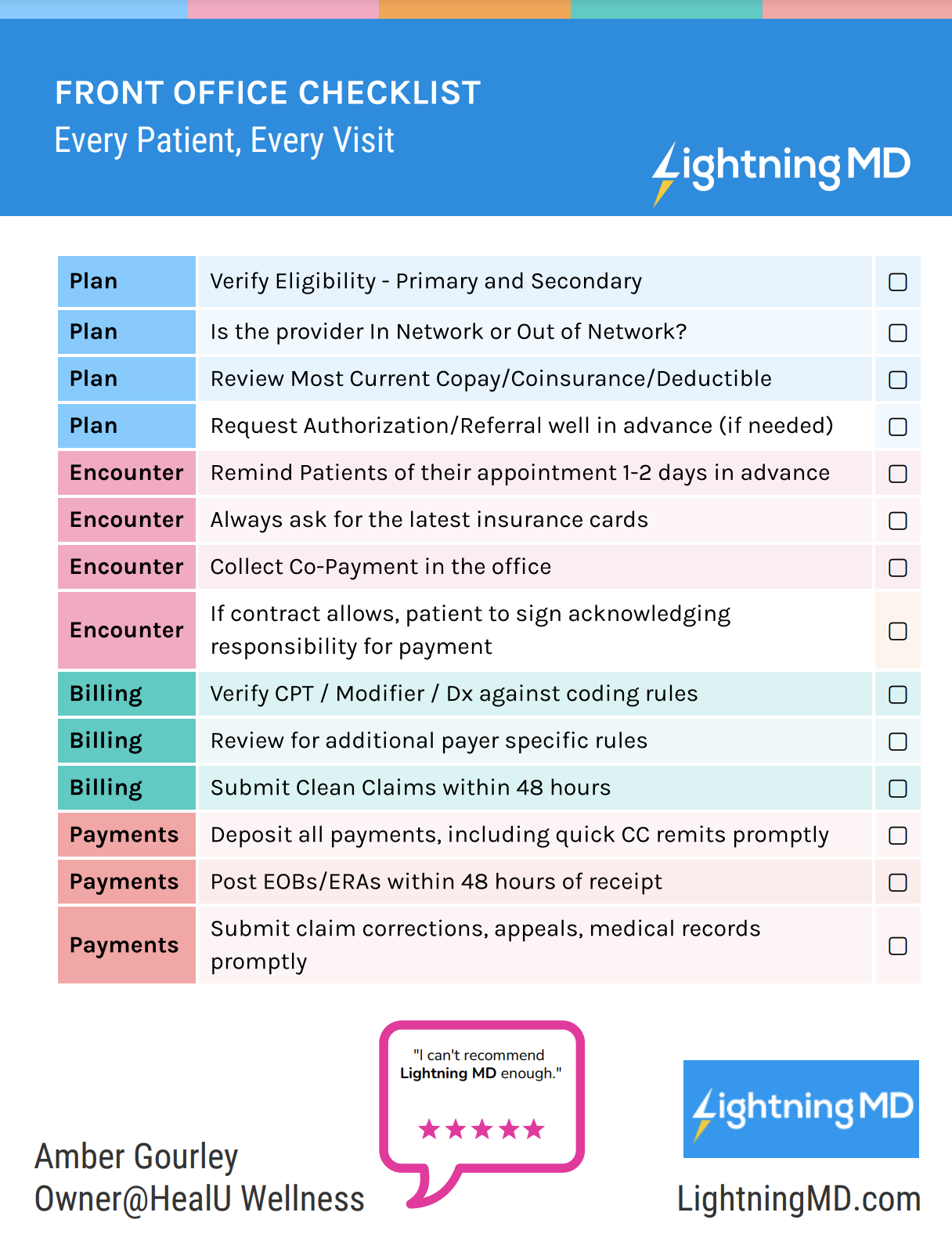 Enter the patient's full name, date of birth, address, phone number and other relevant information such as an emergency contact. Social Security numbers are not important to collect from patients, and if they do not want to give it, that's perfectly okay.
Enter insurance information such as insurance name, address, payer ID, and phone number. Mistakes that are common include entering the wrong insurance plan or insurance that has been terminated.
Know patient insurance plans
The front desk needs to be well trained in knowledge of different insurance plans including Medicare advantage plans and Medicaid plans. For example, just because a patient's Humana card is active, it doesn't end there. The Independent Physician Association (IPA) should also be verified.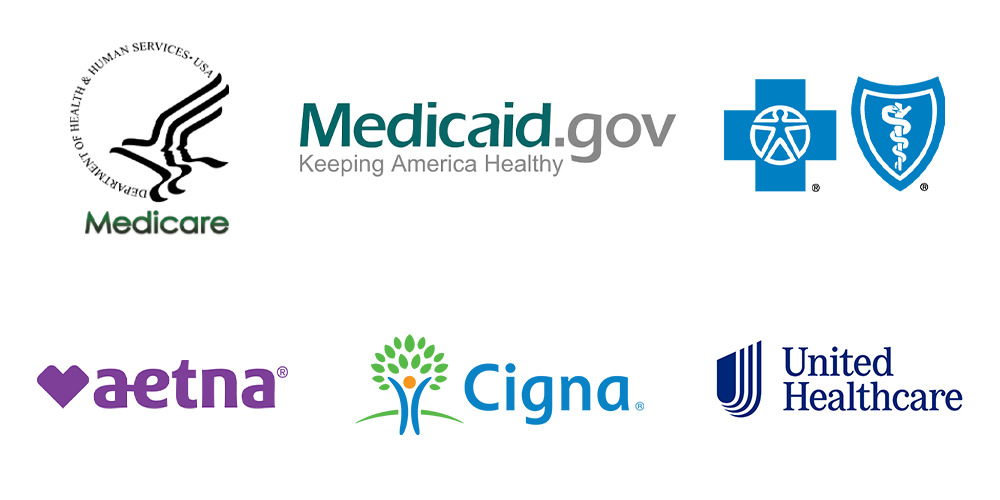 You should always ask for the most current insurance card to verify a patient's eligibility and benefits. For specialists, make sure you have a referral from the primary care physician if the patient has an HMO policy. HMO policies usually require patients to have a primary care physician that acts as a gatekeeper and refers patients to a specialist. It's also important to make sure that the doctor you are working with is In-Network with that plan. You should initiate this process 48-72 hours prior to scheduling a patient's appointment.
For traditional Medicare patients, make sure to enter their name as it appears on their Medicare card. Then, scan the card into the system, make copies, and add it to the patient's chart.
Remember to scan both sides of the patient's insurance or Medicare card. The back of the card often has contact information you may need if your claim gets denied.
Save yourself the headache
Try to make collecting patient information as efficient as possible. You will save yourself time and your patients will appreciate it too.
You can do this by automating some of the information you collect. Your practice may choose to ask for basic information like the patient's name, date of birth, and insurance information over the phone. Then, you can have the patient fill out the rest online using a patient portal that's integrated with your practice management software.
BEST PRACTICE: It's a good idea to verify a patient's insurance information for each office visit. Set up a reminder for your front office staff to contact patients before appointments to see whether any information has changed. Even if the patient has been coming to the practice for 20 years, it's important to verify their information regularly.
Preauthorization
Health plans may require prior approval for certain services or procedures to ensure that they are medically necessary, except in an emergency. However, it's important to remember that preauthorization is not a promise that the health insurance or plan will cover the cost.
If a non-emergent procedure is scheduled and the patient's insurance requires prior authorization, initiate this process well in advance so that an authorization code is received. For some procedures, insurance may require medical records to be faxed to them for review, so make sure you allow ample time for this process.
If you miss one and find out because the claim was denied it is important to have a feedback loop from the biller to the front office for correction and future encounters.
According to our survey of medical billers and healthcare professionals, 19% said dealing with claim denials is one of the most stressful parts of their job.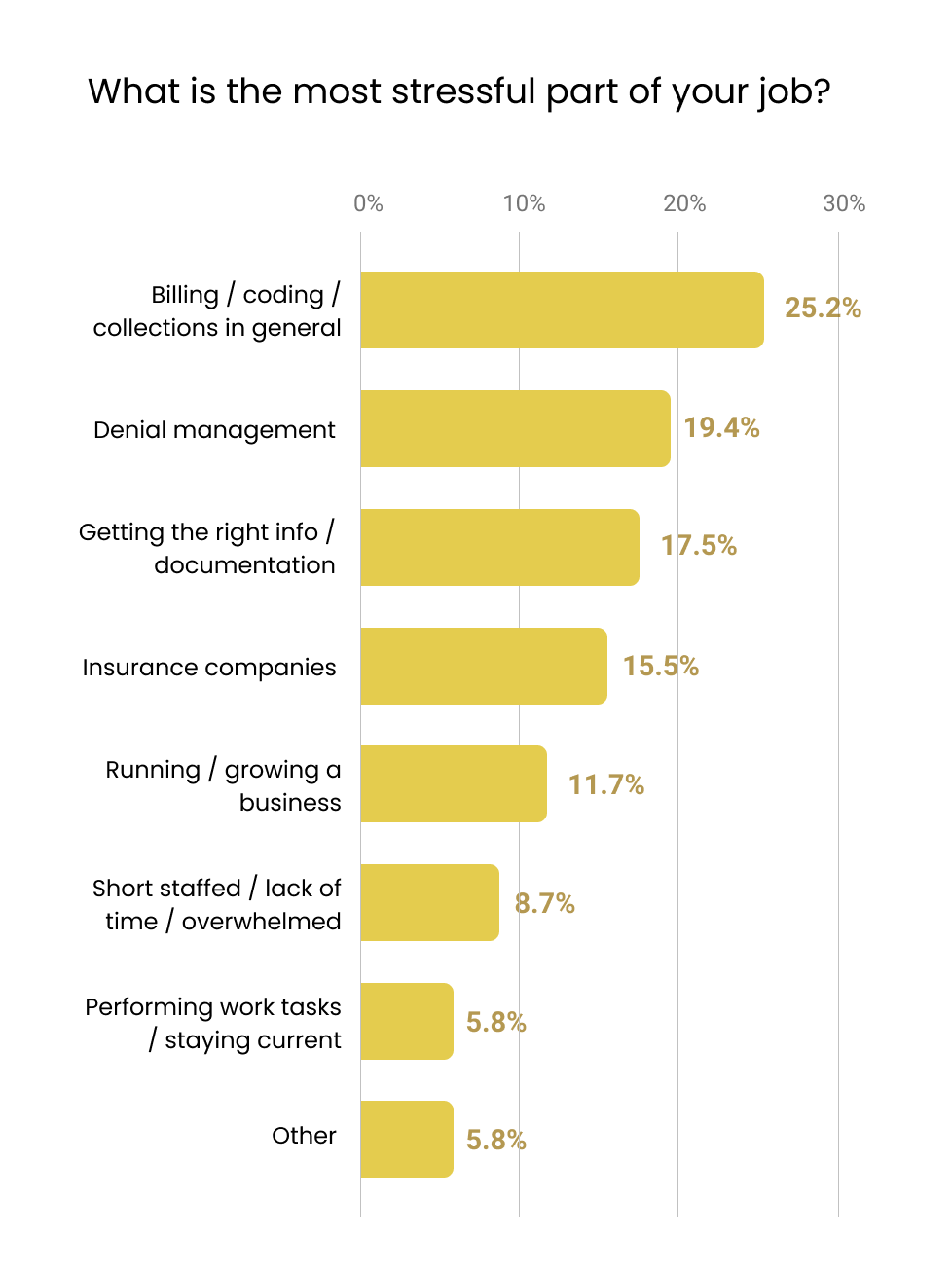 Be proactive. We highly recommend double checking to make sure this information is correct from the start -- it will save you a lot of time and frustration in the long run.
Thanks for reading! The next article in our Billing Bootcamp Series focuses on the ins and outs of the billing workflow. Stay tuned!